Thoughtshop Foundation is a non-profit Social Communication organization dedicated to creating new and effective ways of dealing with social issues to empower communities at the grassroots. In their experiments with models for Youth on social action, Youth Resource Cells (YRC) was formed in 2007. Interactive learning resources are integral to the YRC model based on peer education. YRC has 10 clusters across West Bengal, with participants coming from urban slums, remote rural areas, and two predominantly Muslim communities.
Each cluster, with a maximum of 20 students, meet once a week (52 times in a year), over sessions planned and facilitated by the Youth Leader. A majority of the participants come from fearful and controlling home environment, neglect, abuse, and even extreme physical violence.
Only 10+-year-olds have been involved until 2019. This project explores the opportunity of introducing 6-9-year-old kids to the clusters. Why? The earliest years are the foundation for physical and mental health, emotional security, cultural and personal identities, and developing competencies. Early childhood is a crucial period for sound development as children form the world around them.
This project aimed to develop participatory methods and interactive tools to impart leadership skills for 6-9-year-old kids based on the YRC model. The brief also involved consolidation and packaging of the YRC Leadership Curriculum across all age groups. All existing tools were studied thoroughly while designing and structuring lesson plans across 12 themes. The research also included the study of child psychology, understanding physical, mental, emotional milestones of children, understanding of Educational philosophies and models on Education.
Field research helped understand children better through conducting activities and observation.
The outcomes of this project include:
1 'Exploring my world': An illustrated activity workbook on self-exploration.
2) 'It's puppet time': An empathy-building, role-playing, and multi-level support group game to understand emotions.
3) 'Action songs': An audiovisual toolkit with empowering songs.
The design process of the book involved content development through the synthesis of research, designing activities around themes and illustrating accordingly. Visual consistency was maintained by following layout design and font specifications of previous books in the series. The design process of the game involved the understanding of play therapy and how projections of emotions work. Communication with experts was critical throughout the project. The Youth Mentors contributed to the development of the tools by giving feedback at various stages of testing, and by sharing experiences. One of the main learnings was the realization that well thought out play way methods help impart even the most difficult of concepts in simplistic and fun ways. Also, that sensitivity is key to creating a positive impact through design intervention.
Exploring My World: Self Exploration workbook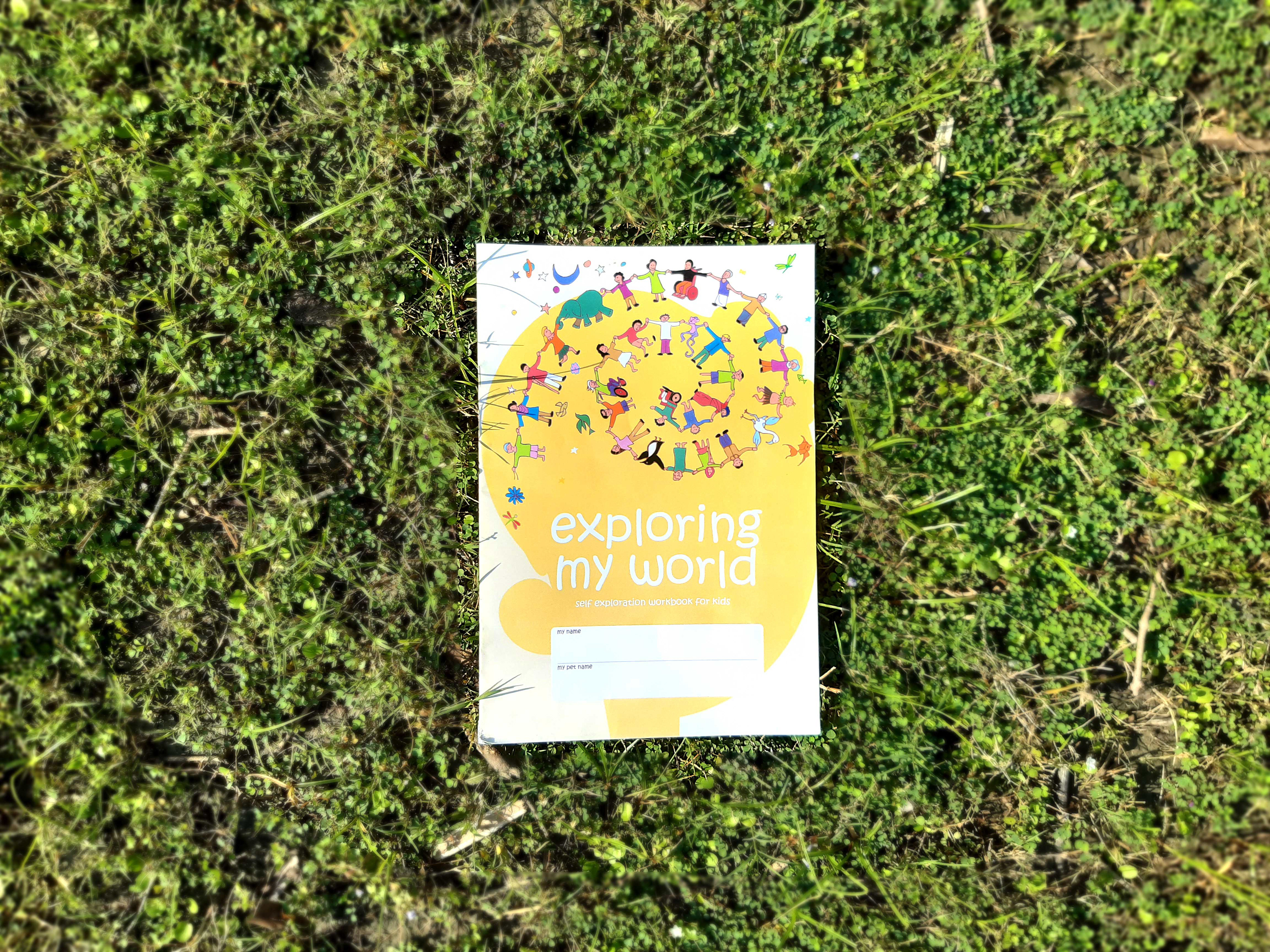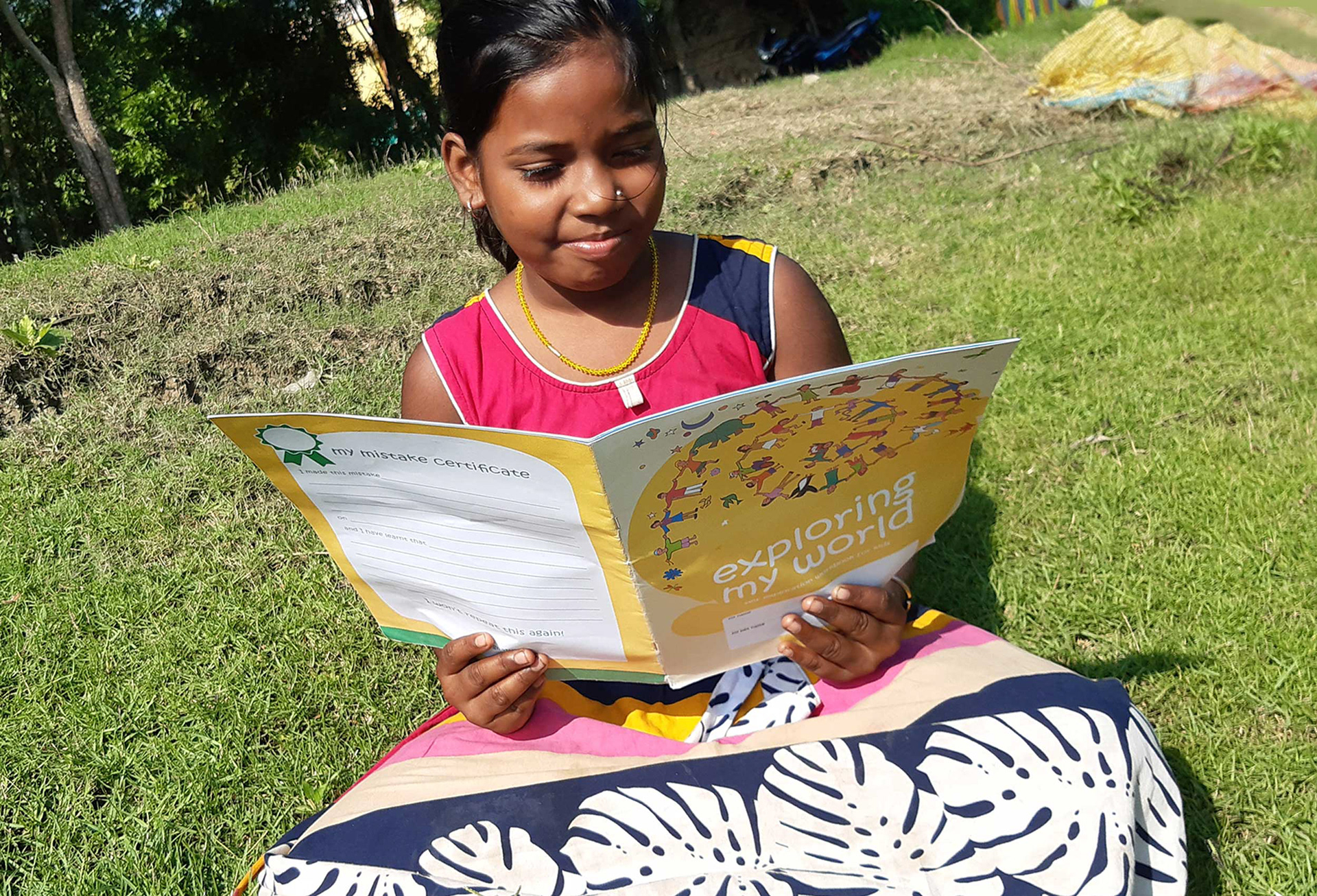 It's Puppet time: An empathy building game